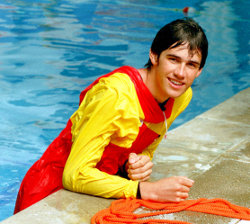 Mission Statement
The Free Lifesaving Society publishes free survival swimming and lifesaving training materials to teams worldwide, especially in developing countries where they are needed most.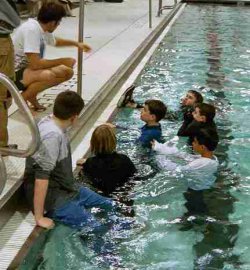 Survival Swimming Lesson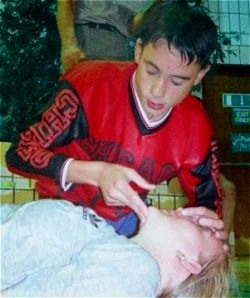 Regular Realistic Training
Did you know that the biggest danger to your life at the beach isn't sharks, or jellyfish, or stingrays? Drowning is an international epidemic, killing more people each year than malaria, yet it is barely recognised.

Women seem to be smarter when it comes to water safety. Around 80% of casualties are men, which is why we focus on educating them via this website.

Most drownings occur in the world's poorest countries, which have either very limited lifesaving services, or none at all. In some areas drowning is the leading cause of child death. Read more.


Lifesaving is a sport for everyone and a lot more fun than swimming up and down. It is a valuable community skill that could save lives. But many lifesaving clubs focus on competitions or passing exams rather than training for real life survival. Find out more.

Statistics (May 2012) show that drowning is the third most common cause of accidental death of children in England, mainly because many youngsters do not know how to swim. According to a report by the Amateur Swimming Association (ASA), of those who cannot swim, around 200,000 school leavers, over a third (39%) have never been offered lessons at school. Read more.

Help your community. Promote survival swimming and lifesaving through a local swim and rescue team. This website serves as lesson support system for your lifeguard teams and water safety classes. Find out more...

All our content is published under the Creative Commons License and is free for non-commercial use. This means you may use it in your training classes wherever you are.

A big "Thank You" to all the readers who have contributed text and photos. It really makes a difference and could possibly save lives.